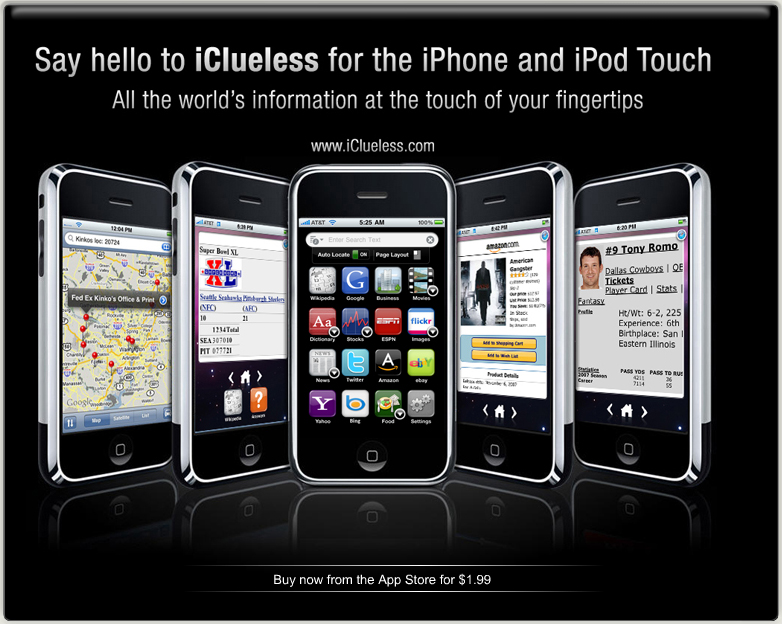 Safari is great for browsing the web. What about when you want to search the whole web? iClueless for the iPhone and iPod touch is a one of a kind search portal that puts all the world's information at the touch of your fingertips, empowering you to search for any information you need at anytime.
When you are on the go, you will in many cases need to find something. Whether it's the closest business entity, latest sports score, weather or Wikipedia info. With features such as location based results, embedded search results and category searching, iClueless ensures that any information you are looking for is never out of reach to you. .
| | |
| --- | --- |
| | iClueless gives you the option to search full websites or the mobile version of these sites. When you are on the go, the faster you can get the information you need, the more efficient you are. Even with Wi-Fi or 3G, searching a full website or search engine can take some time. Thus, by default, iClueless will deliver the mobile version of the website or search engine ensuring you get your results with great speed, even if you are using an older iPhone which runs on the 2G network. |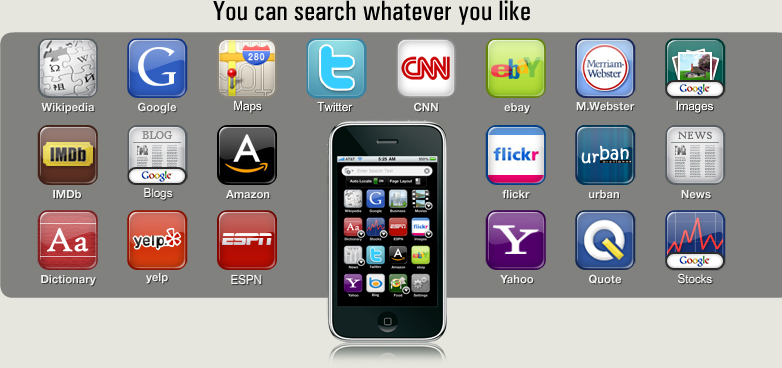 iClueless is loaded with all best search engines and reference sites in the world. No information you seek is ever out of reach.